Hi, my name is Leeann and I'm a TV-oholic.
You see, I watch far too much television. It consumes every night during the week. It's gotten so out of control that I can't even keep up with the addiction anymore. Although I'm really tempted to buy another TV for my apartment and pay for an extra DVR, I am going to hold strong and instead do the unthinkable - cut shows from my
Fall TV
watch list. Well, that is if my parents' DVR can't record the programs I want to watch.
Below is
my
list of shows for Fall. It doesn't include cable. For example, on Thursdays I also have Project Runway and Jersey Shore. That takes my count up to eight shows on one night. Impossible to watch all of them! What's a girl to do? I'm actually really sad about having to stop (or never start) watching shows.
Monday
Gossip Girl - 8pm on CW
House - 9pm on FOX
(I had to skip last year due to schedule conflicts)
New
Hart of Dixie - 9pm on CW
New
The Playboy Club - 10pm on NBC
Tuesday
90210 - 8pm on CW
Glee - 8pm on FOX
Biggest Loser - 8pm on NBC
(I think I'll have to give this up)
New
Ringer
- 9pm on CW
New
Unforgettable - 10pm on CBS
Body of Proof - 10pm on ABC
Wednesday
Modern Family - 9pm on ABC
Happy Endings - 9:30pm on ABC
New
Revenge - 10pm on ABC
Thursday
The Vampire Diaries - 8pm on CW
Parks and Rec - 8:30pm on NBC
The Office - 9pm on NBC
Bones - 9pm on FOX
(not happy losing this one!)
New
Person of Interest - 9pm on CBS
(Looks like I'll never get to start on this show)
New
The Secret Circle
- 9pm on CW
New
Prime Suspect - 10pm in ABC
Friday
New
Grimm
- 9pm on NBC
(Ugh! This gets cut. Sad.)
Supernatural - 9pm on CW
Fringe - 9pm on FOX
Sunday
New
Once Upon a Time - 8pm on ABC
I have to say that the CW is kicking butt. They already have a few of my fav shows and the new shows look amazing! I'm super excited to have the opportunity to pre-screen
Hart of Dixie
thanks to my bloggin' bud, Kate of
Nautical By Nature
! More info to come soon.
What does your list look like? As pathetic as mine? Please, say yes so I don't feel even worse about myself.
I did manage to squeeze in 8 1/2 books this summer so I wouldn't feel so unintelligent come TV season. Does that help my case? :)
Today I'm linking up with Kori of Blonde Episodes for her first installment of
Flirting With Temptation
! I'm pretty sure I am way too tempted by TV!!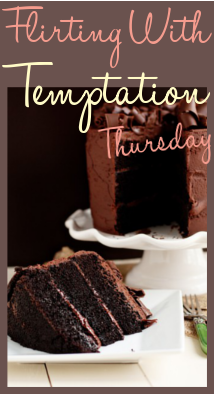 Images courtesy of:
glamorous-smg.com,
tvaddict.com, and
TV Fanatic