Last week I had the pleasure of traveling to NYC and Philly and spending all of my time with other bloggers! I headed to the Big Apple with Christina of
Easily Entertained
, where Jodi of
Jodi Bean's Blog
met us and we stayed for a few days before Christina and I headed to Philadelphia. Luckily, in both cities, we were able to arrange blogger meetings with a group of AMAZING women.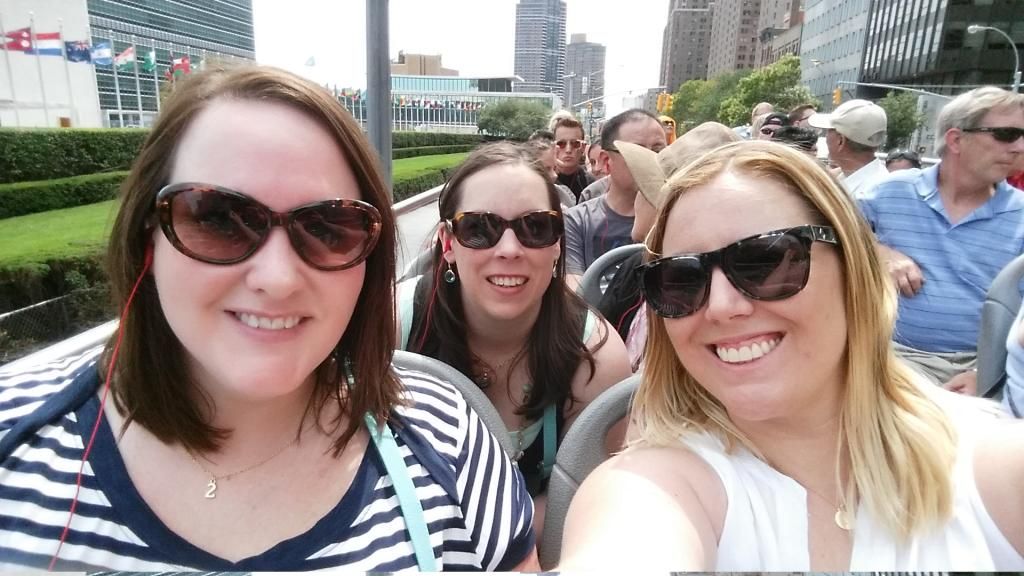 Christina, Jodi, me
NEW YORK LADIES:
I've "known" Allison for about 4-5 years and she's one of the most caring people in the world. I'm beyond lucky to call her a friend!
PHILLY FRIENDS:
Jules was my very first blogging friend, way back in the day. This meeting was about 5-6 years in the making!
In my experience, blogging can create some of your very best friends. We've all made these online connections, so I'm sure as you read this you can relate on a personal level. I just never imagined that this little blog would take me across the country and allow me to experience new places and meet incredible people!
An EXTRA special thank you to Christina for agreeing to take this vacation with me, with the goal of seeing One Direction in Philly. From that plan we were able to add NYC and these fun meetups - none of which would have happened without her!
Although she lives in Seattle and I'm in LA, I'm so thankful to call her one of my closest friends.
_____________________
Your turn! Join the Monday Morning Gossip fun with my co-host Kimberlee of
I Have a Degree in This
and me. Here's how it works:
1. Blog about your gossip - all topics accepted so why not link up?!
2. Include the badge (below) in your post and/or link back to our blogs.
3. Add your link to the list below.
4. Only add ONE post.

Linkups are meant to be fun and promote everyone's blogs! We understand if you're new and don't know the rules, so we're happy to explain the process. But we don't link playing blog hop police. Repeat offenders will be deleted.


This week's featured blog is
I Spy Oby
Oby Grace may just be the cutest thing ever! Her style is so on point. Go say hello!