This the face of a psychopath. Take a good hard look and avoid her on the street. OK I'm not
actually
crazy. But that's how much I love One Direction, and
Harry Styles
. Enough to travel across the country to see
1D in Philly
! I didn't wear that shirt to the concert, although I would've fit in with the other teenagers in homemade tops.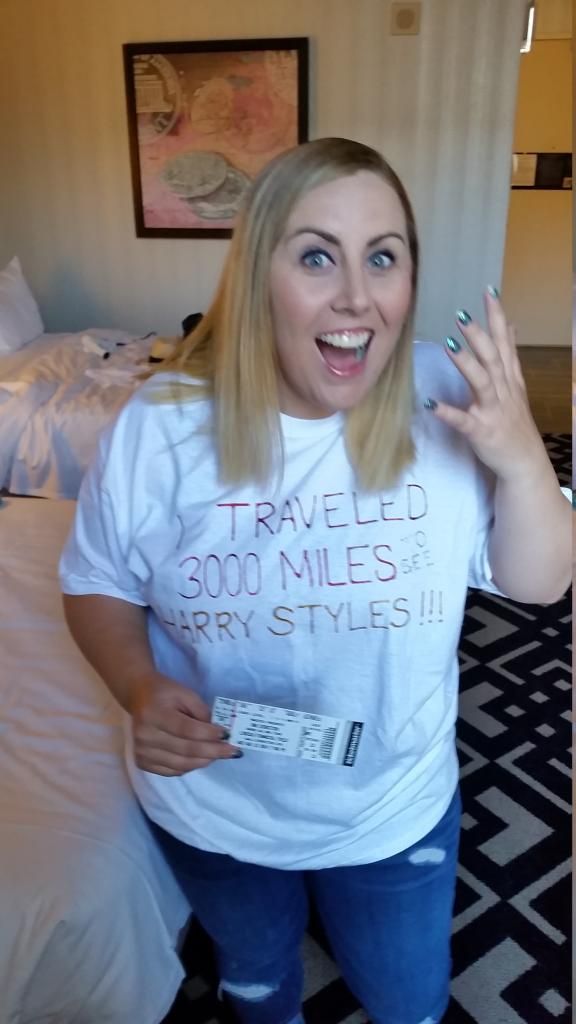 After months of planning with
Christina
the big day finally arrived and we confidently took our seats in a stadium filled with underage girls - plus some moms and dads.
MY BOYFRIEND HARRY FREAKING STYLES CAME ON STAGE!
I mean, even with the horrible hair and scarves I still love him.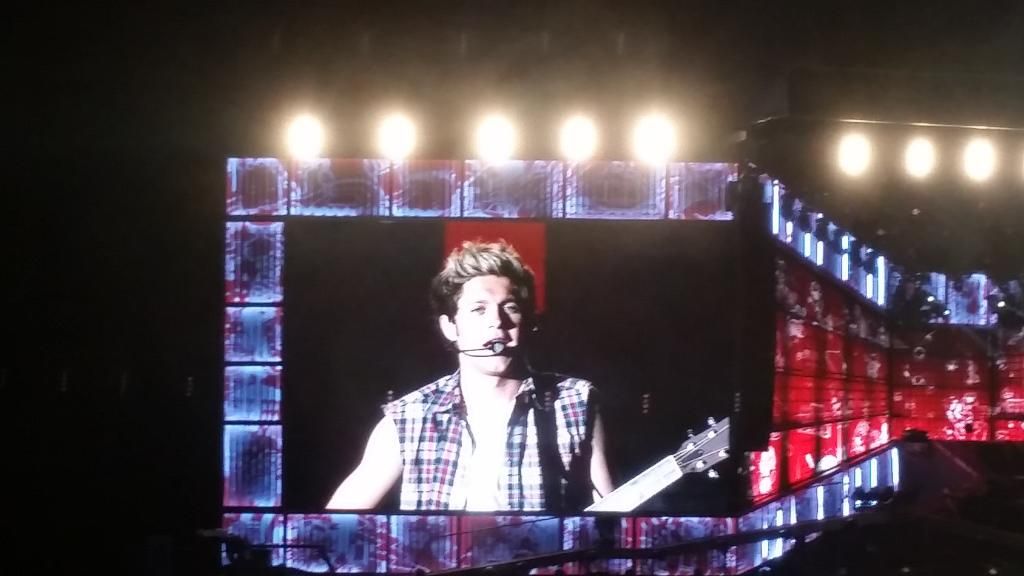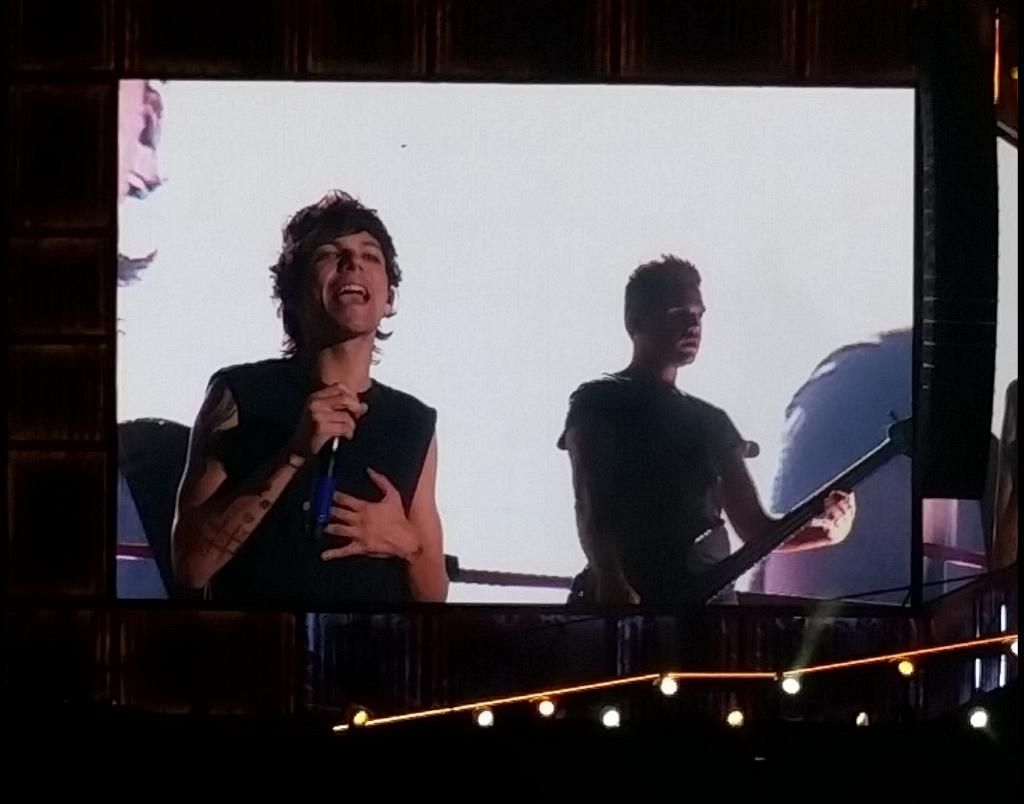 Honestly, a lot of people make fun on my obsession, and I get it. I'm 31 and love a boy band. I wasn't like this when Backstreet Boys or N*SYNC were popular. But I can't help myself. Their songs are catchy as hell, each member has an incredible voice (they don't lip sync), the guys are adorable, they go out of their way for their fans, they put on a great show, AND they have fun and don't take themselves too seriously. Enough reasons to make you a fan? It was enough to draw Christina in. She was indifferent before and now is just as obsessed as me. Naill's number one fan fo sho!
MIND BLOWN!