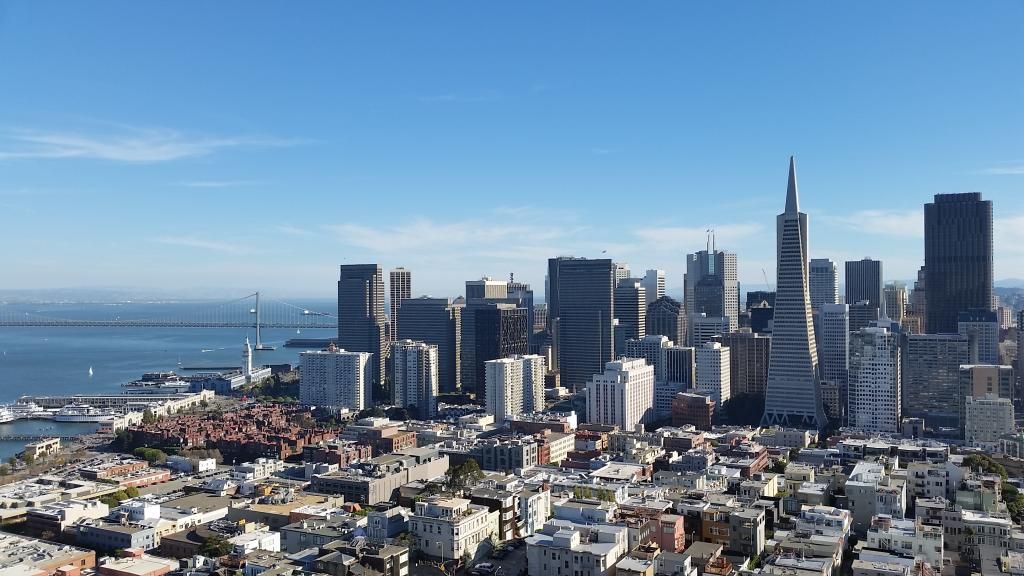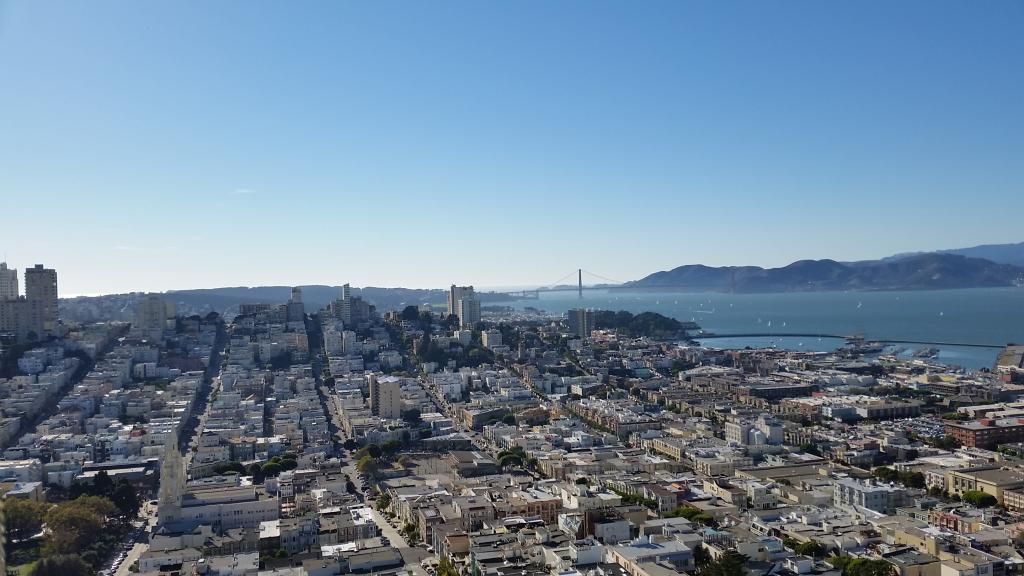 Last weekend I had the pleasure of heading north for a FREE stay at a beautiful San Francisco hotel. Back in December I entered a contest on twitter, yeah you read that right, and won a night at the
Intercontinental Mark Hopkins
+ breakfast for two. Score!
I took
Nautical By Nature
with me and we decided to indulge in some touristy activities, along with some downtime in the City By the Bay. Unfortunately, the heat definitely played a part in us cutting back on activities. Somehow I managed to pick the hottest weekend of the year. It was over 90 both days. That's REALLY HOT for Northern California. I had prepared for 80 degrees that was predicted, and even expected it to be a very chilly 80. But the weather was miserable. Because it's rarely hot, most places don't have AC. Despite that misery, we made the most out of our time.
Since we've both been to SF several times but never to Coit Tower, we added that to our list. The scenic photos above are all from the Tower. Can you spot the Golden Gate Bridge and
Alcatraz
?
Kate has never been to the Painted Ladies, aka Full House Houses, so we made a stop at Alamo Park to see the beauties, which by the way have an amazing view of the city behind them.
We also took some time to ride several cable cars and enjoy the beautiful neighborhood we stayed in, Nob Hill. The architecture is so great in the city, specifically here, in the affluent area. Warning: if you've never been to SF, the hills are killer. At one point we hiked up a street that was practically at a 90 degree angle. I may have had an asthma attack, and my legs may have been seriously sore for days!
I can't say enough about the great Mark Hopkins! The location, service, and amenities are all wonderful. It's a higher-end hotel, so it's more expensive, but it's close to all of the areas you'll want to see. Union Square, Chinatown, Pier 39, etc. are all within cab, bus, or trolly and we took advantage of each mode of transportation this weekend.
The landmark hotel has breathtaking views that many take advantage of at their bar,
Top of the Mark
, which is a must in the city. Windows providing a 360 degree view of San Francisco make it the perfect sunset setting...and the list of 100 martinis helps, too. Before checking out, we cashed in on our free breakfast and it was so good. A buffet full of fruits, donuts, waffles, and more. You don't have to stay there to dine. Again, it's pricey, but the setting is grand and the selection wide. Well worth the splurge!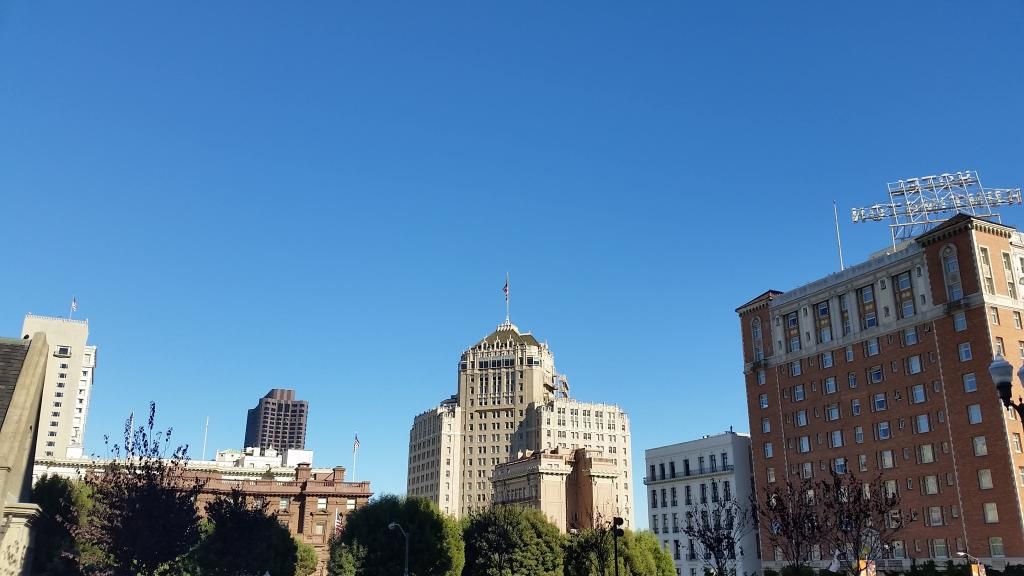 The only thing I was disappointed with on this trip was
Mama's
. It's a breakfast spot located in North Beach that's known for it's delicious food. We'd heard it gets busy but we had no idea we'd be waiting in line for over 2 1/2 hours in 90+ temps. By the time we got to eat, it was 3pm and we were so sweaty and tired we ended up ordering light. I feel like we wasted half of our day for decent food. If you go, get there early and order waffles or something decadent OR the Monte Cristo sandwich.