I am SO happy for the lovely Kori of
Blonde Episodes
because her very first novel came out today!!
Murder on the Boulevard
(doesn't the name make you want to instantly read?!) is available on Amazon today as an e-book, with the hard copy coming soon. Personally, I like to tangible books so I am forcing myself to wait for the hard copy to come out. But I highly suggest you score yourself a copy today if you opt for reading devices! You can
purchase the book on Amazon
for a mere $2.99!

To celebrate, the wonderful Julie of Brown Eyed Belle and Daphne of Flip Flops & Pearls are hosting a Murder on the Boulevard link up. Additionally, Kori has her Fashion Fridays. So it's a double link up! That being said, I think it's only appropriate to do a 50s fashion theme, to go with the era Murder on the Boulevard is set in.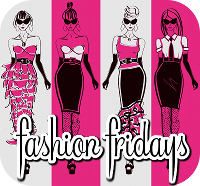 To join in on the fashion Friday Fun, link up! And again, be sure to buy Murder on the Boulevard and support an amazing blogger who also happens to be an incredible person!
All photos courtesy of: Pinterest